Clifford's Tower
The project commission was to design, manufacture and install a viewing deck into Clifford's Tower – an English Heritage castle that overlooks Old York.
The tower, which is almost all that remains of York Castle built by William the Conqueror, has served as a prison and a royal mint in its time and English Heritage wanted to protect its historic fabric and improve the experience of visitors. To do this they wanted a new roof structure, to allow members of the public to ascend the tower and enjoy the 360 views of York Minster and the City of York.
Buckland were involved in bringing the designs to life as the project evolved. With the Castle being incredibly old, the irregularity of the walls threw up regular engineering challenges, with dimensions and load-bearing sections needing adjustment and review – a challenging but ultimately satisfying process taking the concept and turning it into a reality.
The resulting viewing platform is made up of four large columns (550ml square x nine metres high each!) which reach right up into the heart of the tower. With primary steel flitch beams and secondary glulam joists creating the structure of the platform, the platform itself was then covered in Douglas fir decking and sealed with liberon decking oil.
We had to use a 200ft crane to lift most of the structure in – the steep slope leading up to the castle meant it was difficult to get machines too close.
Because the entire structure is exposed from beneath, the focus of this project was not only on function but a design and style that would make a visual impact as well as a practical solution for future visitors of this historical site.
Specification
Project: Clifford's Tower
Commission: Design supply and install of a viewing deck
Architect: Hugh Broughton Associates
Main Contractor: Simpson York
Engineer: Ramboll
Timber: Douglas Fir
Finish: Decking Oil (liberon superior oil)
Cost (approx): £650 per square metre – for design, manufacture and installation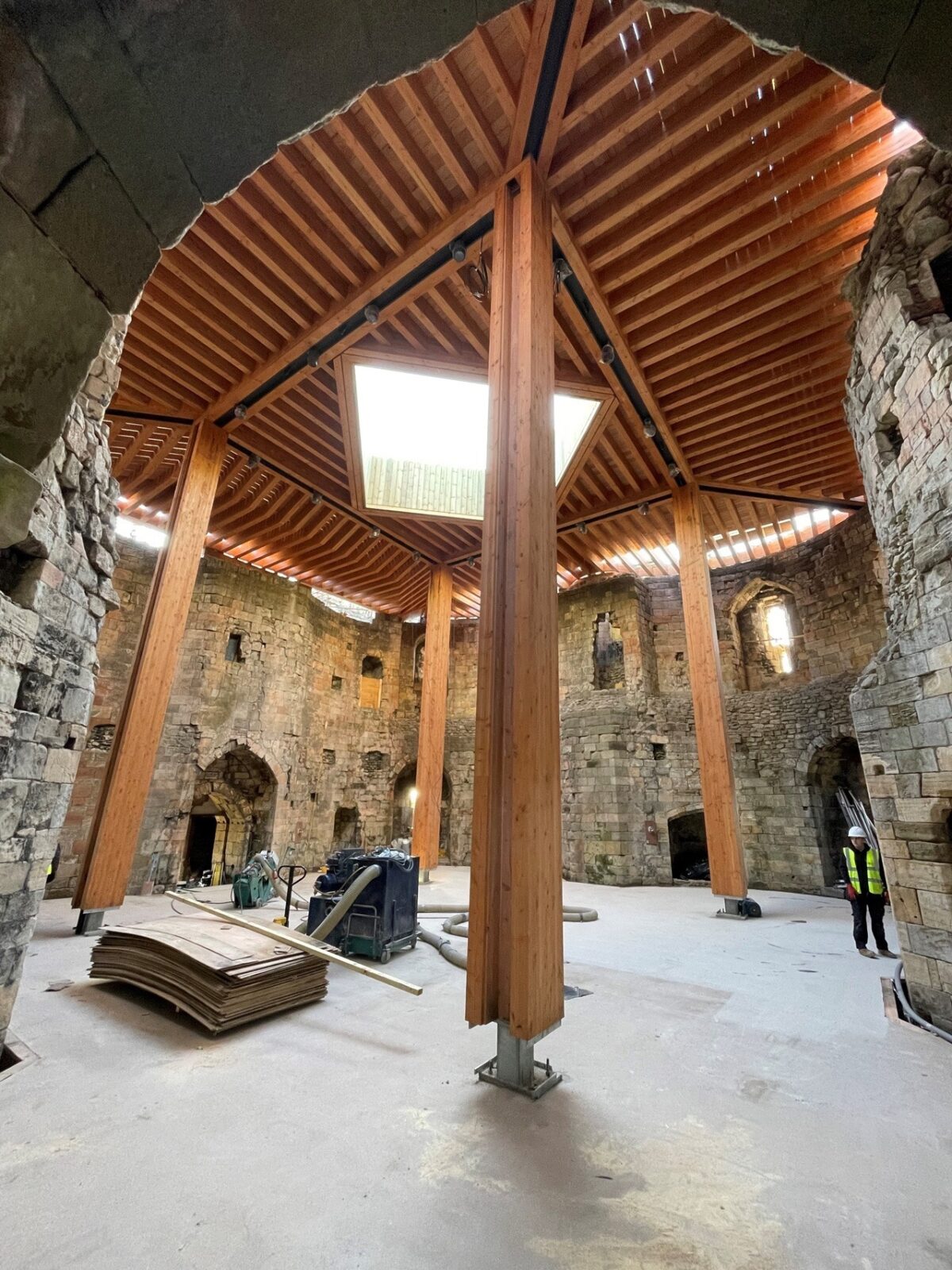 Images courtesy Hugh Broughton Architects Ltd